Abingdon Learning Trust
Quality – Opportunity – Collaboration – Ambition – Community
Fitzharrys School is proud to be part of the Abingdon Learning Trust, whose schools are rooted in local communities. Our vision is a bold one: 
To nurture curiosity and fuel a passion for learning – shaping confident individuals and resilient communities, stronger together and ambitious for the future.
What does this mean for the staff and students at Fitzharrys School?
For our students it is opportunity rich education; the chance to experience new things – in sport, music, science, languages, computing the arts; through trips and visits delivered by authors, engineers, university lecturers, employers, actors, musicians, politicians – authentic learning experiences. We endeavour to make the connection between what children are learning and the potential it has to change their lives in the future. These opportunities should raise aspirations and show our students that if we work together, they can achieve whatever they set their minds to. This mindset is essential in the classroom when learning gets hard, growing the essential skills of grit, resilience and enquiry.
For our staff this vision means that their professional development is paramount; if our teachers are reflective in approach and provided with the time and support to continue training, then our students will achieve more. As a Trust our decisions are rooted in evidence, led by our Director of Research and Innovation, and we encourage our staff to be actively involved in research at local and national level.
I am extremely proud of the ethos and community in our schools, shaped by Abingdon Learning Trust. We believe in the power of young people to change the world; they just have to be shown how.
To find out more, visit the Abingdon Learning Trust website.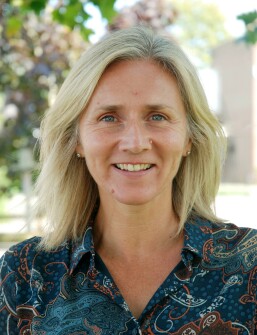 Sarah Brinkley
Director of Secondary Education
Abingdon Learning Trust