Headteacher's Welcome
I am very proud to be the Headteacher of Fitzharrys School. It is a fantastic school where students are given an array of opportunities to develop, thrive and achieve high aspirations. Our superb team of staff are committed to helping every student reach their full potential. They work with care and expertise to bring the very best out of our students. This is evident in the enthusiasm, focus, and achievements of our students.
There is real warmth in the welcome you receive when you join Fitzharrys. The sense of pride and belonging is evident in the school, as is the support and challenge. We want our students to be the very best they can be, and we do everything we can to make that happen.
Our Ofsted report, consistently strong results, high attendance, and impressive behaviour for learning all illustrate what Fitzharrys is all about. We pride ourselves not only on our students' academic and extracurricular achievements, but also on their approach to every challenge and opportunity; integrity is a key characteristic at the school.
I recommend viewing our social media pages and events calendar to get a sense of what our students achieve and the opportunities they have; we are incredibly proud of what our students accomplish from year 7 through to year 13.
We always welcome people to come and visit us. Meeting our staff and students will give you a real insight into what our great school has to offer.
Best wishes,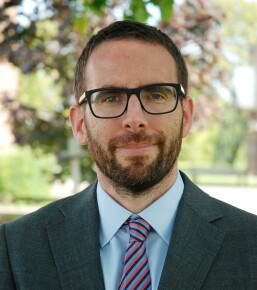 Will Speke
Headteacher